Create a Powerful Short Film That
Makes You MONEY

and Opens Doors For Your DREAM Projects
50% OFF LIMITED TIME DISCOUNT!
The 30 Day Filmmaking Kickstart is the ultimate solution for filmmakers looking to start making some money in the film industry, open doors in the industry for their dream projects, and kickstart their career without spending thousands of dollars on film school or expensive equipment- even if you have no industry contacts!
Limited Time Offer: $194 $97
Enroll Today & Save 50%!
"We always go to Joe when we need someone experienced and who knows what they're doing" - Ethan
"Explained Things In a Way I Didn't Get Overwhelmed" - Alexandra
"Everything they do looks like it belongs in a Hollywood movie" - Gabriel
What You'll Get Out Of This Program
The Proven System for Kickstarting Your Filmmaking Career.
Fast track your way into the film industry by learning how to shoot cinematic films that catch the eyes of producers and directors.
Bank some cash working on local productions and build your network of filmmaker contacts.
Start using the system we've developed to find top notch actors and crew members to staff your own films (even if you're only paying in turkey sandwiches).
Make a Film That Opens Real Doors in the Industry.
Produce a real, professional short film THIS MONTH and become an actual

 

filmmaker, not just someone who knows a lot about cameras and lights.
Pick up our proven strategies for coming up with ideas and stories that people really enjoy watching.
Developing enticing characters and stories that immerse the view into the world of your film.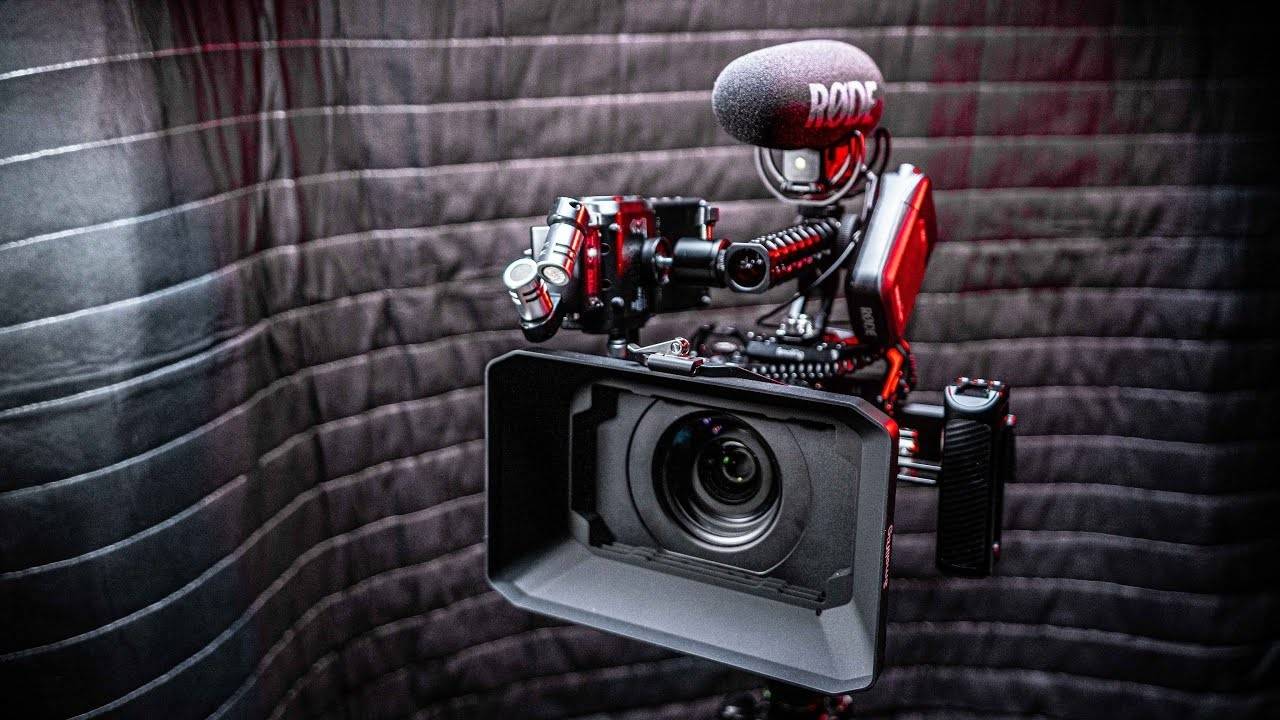 Pro Filmmaking Techniques to Produce a CINEMATIC Film For Your Reel (Even if You Have No Funding).
How to make a professional quality film only using equipment you can get from a $50 Walmart trip.

Deep dive into everything you need to know about cinematic lighting, set design, camera angles, sound design, color correction and grading, and more!
Whats Included In The Program
Step By Step Tutorials
Say goodbye to long boring lectures and confusing technical information! In the 30 Day Filmmaking Kickstart we dive into everything you need to kickstart your film career in bite size chunks that are fun and entertaining so you're never left falling asleep during class!
The Four Kickstart Essentials
It's hard to know how to kickstart a career in filmmaking when you've never done it before- that's why we've systematized it by narrowing everything down to four essential things you need to have in order to get started in the film industry and developed this program to teach you just how to do it!
30 Day Roadmap
From development to screenwriting, production strategies, editing and using your film to generate some cash flow, we give you our specially designed 30 Day Roadmap to producing a high quality, cinematic film you can use to kickstart your film career!
Hi - I'm Joseph Woolwine (the guy with the headset) and just like you... I started my career with no equipment, no contacts, and absolutely no money.
It took me seven years of practice and experience before I was able to produce a short film was able to bust open the steel doors of the film industry and use my work to book real jobs paying hard cash. But my goal is to show you how you can start from nothing and do it in just 30 days or less!
Who This Course Is For
Anyone ready to kickstart their filmmaking career with a high caliber short film they can use to pitch themselves in the industry.
Seasoned Filmmakers in their first few years working in the industry but aren't satisfied with their current level of work and are ready to take things to the next level.
Who This Course Is NOT For
People who aren't ready to hustle and put the hard work in.
People who think they already know everything and don't have anything new they could learn.
Frequently Asked Questions
How Long Do I Get Access?
How does lifetime access to the program sound?
What Equipment Should I Get?
Remember: it's not your camera that makes a great film- you do.
Whether you're shooting on a Hollywood level camera or just a smart phone, you can produce a reel and short film 100% capable of Kickstarting your career.
With that said, it is to your largest advantage to either have some sort of camera with interchangeable lenses. You can easily find excellent options for under $1000 (e.g. Canon m50 mkii or Sony ZVe-10). Alternatively a newer smart phone that allows you to blur out the background during video recording would also do the trick.
Other than that you can get all the video equipment you need with just a $50 trip to Walmart, and we'll show you how to do it in the program!
Is There A Guarantee?
Absolutely. We have a 30 day money back guarantee! If you aren't satisfied for any reason at all you can ask for your money back in full within 30 days of the purchase.
© 2023 Excellent Endeavors
By visiting this page, you agree to terms and conditions, privacy policy & earnings disclaimer.

This site is not a part of the Facebook website or Facebook Inc. Additionally, This site is NOT endorsed by Facebook in any way. FACEBOOK is a trademark of FACEBOOK, Inc.
DISCLAIMER: The sales figures stated on this landing page and discussed in the 30 Day Filmmaker Kickstart program are our personal sales figures and in some cases the sales figures of previous or existing clients. Please understand these results are not typical. We're not implying you'll duplicate them (or do anything for that matter). The average person who buys "how to" information gets little to no results. We're using these references for example purposes only. Your results will vary and depend on many factors including but not limited to your background, experience, and work ethic. All business entails risk as well as massive and consistent effort and action. If you're not willing to accept that, please DO NOT PURCHASE THE 30 DAY FILIMMAKER KICKSTART PROGRAM.